NY Government provides Labor Statistics for the Southern Tier (REDC) Region
Industry Building Blocks (IBB) provides information on 20,000 industries and 11,000 global companies, as well as an array of information on over 3,400 Southern Tier businesses.
For IBB industry data, view the Industry Building Blocks website including sample of industry data here.
For IBB company data mostly collected for Southern Tier companies only, see examples below.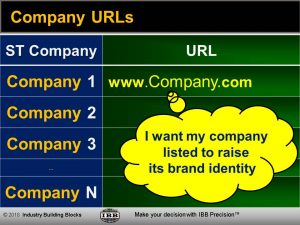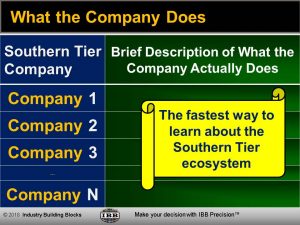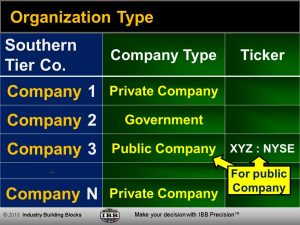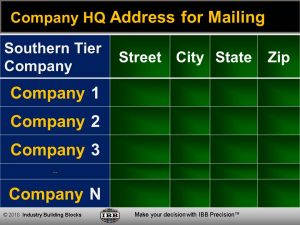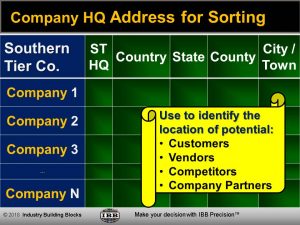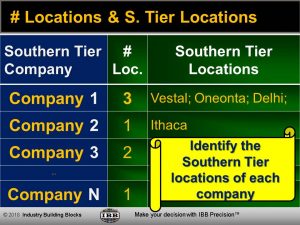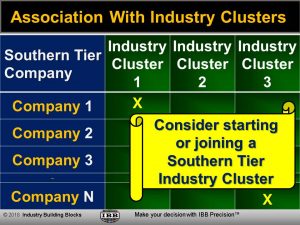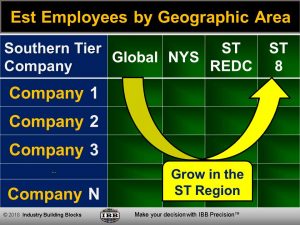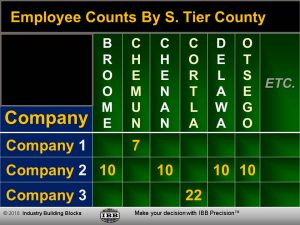 County Executives should be especially interested in employee counts by company, by county. For Broome County this includes employee estimates for 1,000 entities operating in Broome County. Suggestion to Jason Garnar, contact Tom Kowalik for access to the data.
For CEOs, corporate planners, marketing execs + competitive intelligence professionals ready for deeper analysis that requires analyzing companies by line of business: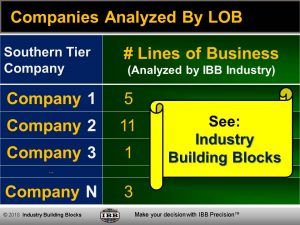 see Industry Building Blocks (IBB)
One Slide Overview of IBB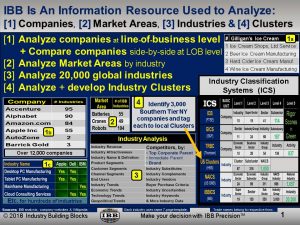 Comparison of Industry Classification Systems